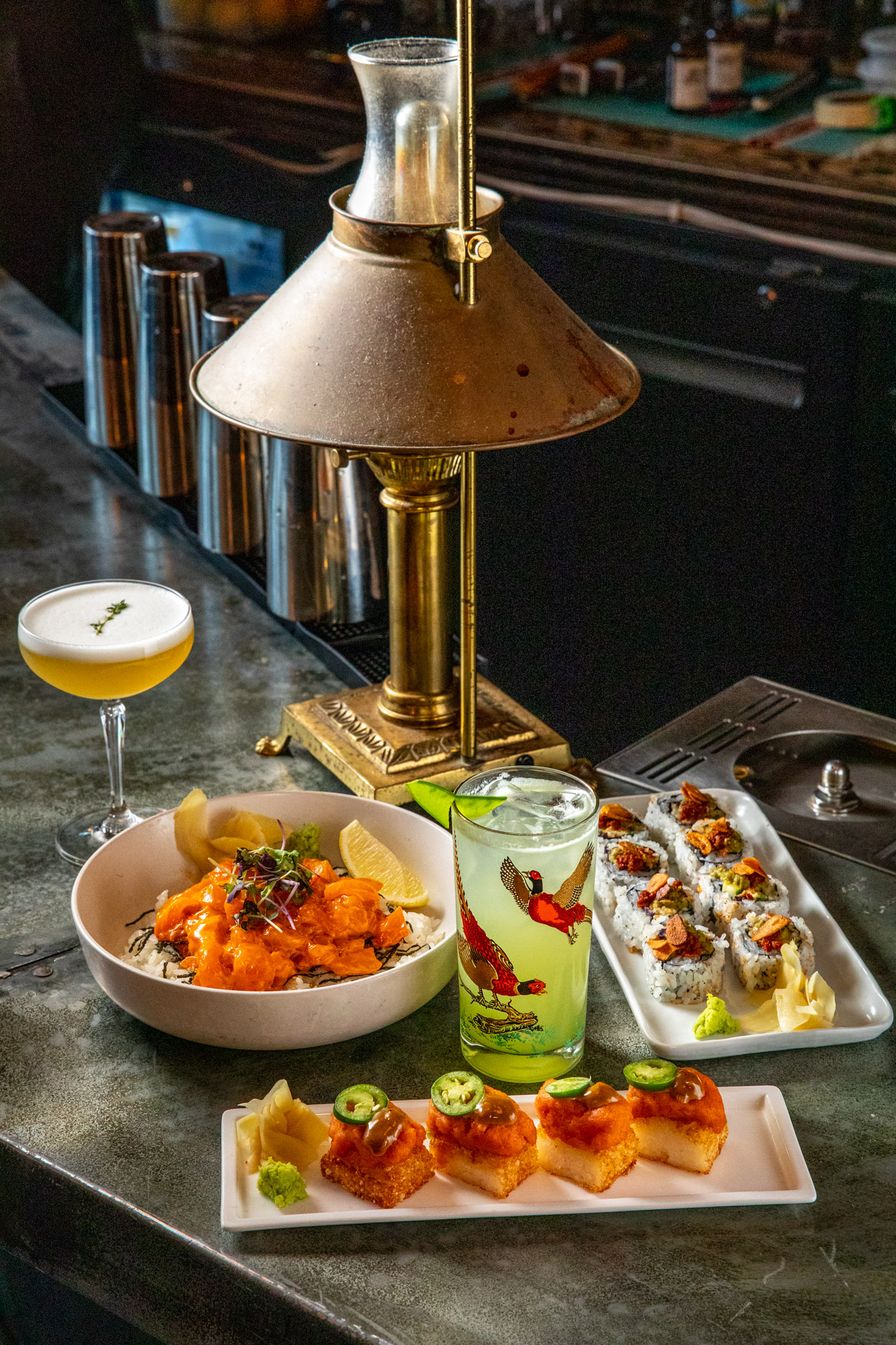 The Tradroom is a neighborhood cocktail bar and Japanese restaurant in Bed-Stuy Brooklyn. It's a great place to unwind at the end of a long day with a cocktail and a bowl of udon noodles. And if something a little stronger tickles your tastebuds they have an excellent selection of Japanese whiskeys. The bar itself has a fun rustic feel. The shelves are made of old weathered wood and the stools are ornate cast iron. My favorite detail is probably the old lamps sitting on top of the bar. A cozy place to rest your drink and a great background to indulge your instagram habits.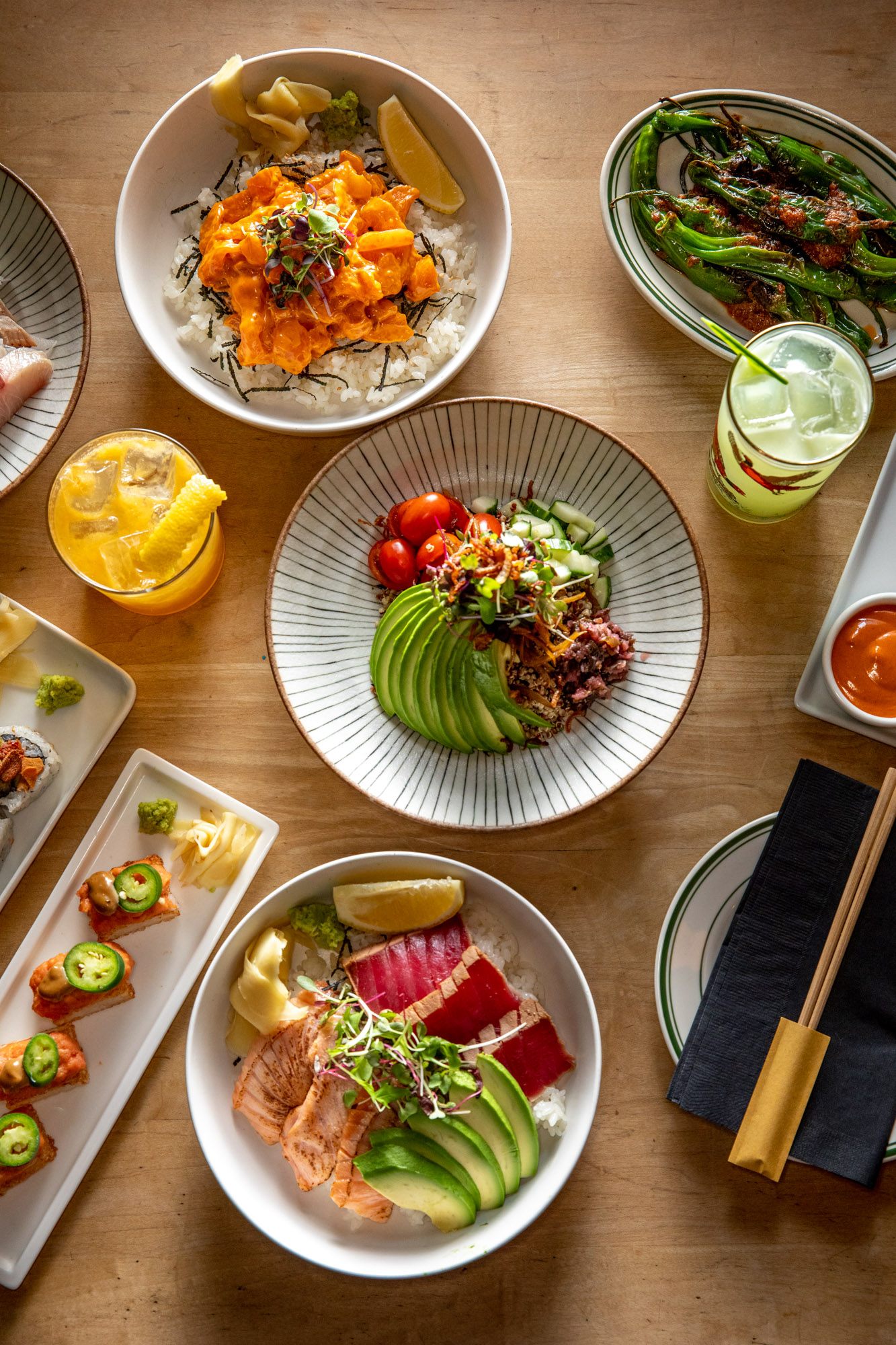 For this shoot the owner pulled up some photographs that he wanted to emulate. It's always helpful for me as a photographer to get a sense of what my clients are going for. The mood, style and direction of the shoot is something that can be conveyed with words but there's so much more that a photograph can convey. In this case they were very dramatic photographs from the cocktail bar Death and Co. Very high contrast and moody lighting.
I like to bring several different light modifiers to a shoot so that I have options. My favorite is my beauty dish because I can achieve several dramatically different looks depending on what the client is going for. In this case I used my beauty dish with the sock and a 20 degree grid to focus the light. This light is both soft and falls off quickly. The best way to describe it is to think of the aesthetic of a Rembrandt painting. For the food shots I used my ring light turned way down to add a little extra fill to the photographs. And used a light reflector but pulled it way back to add just a little fill light. The goal was to use the beauty dish to provide an edge light to the cocktails and food and than use the ring and bounce to illuminate it just enough. A similar lighting setup with just a few minor tweaks could look like a bright summer day but this shoot needed a moody and romantic touch.